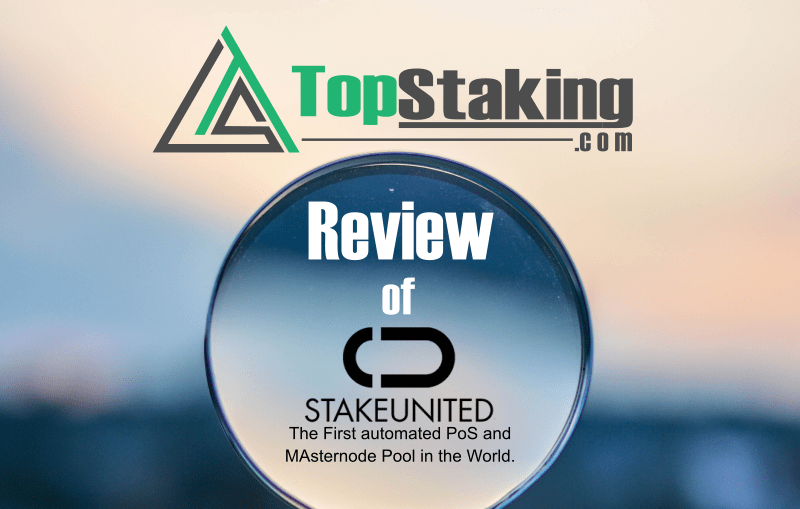 StakeUnited Review: Slow Test RDD Deposit, Good Tools
StakeUnited is a successful long running and rather large staking service. Their UI was a little confusing and not necessarily intuitive. My test RDD deposit was not credited within the first 6 hours but was eventually credited.
Staking
StakeUnited's primary service is access to a staking pool and masternodes. Staking is as easy as depositing and waiting for your rewards to come in. The pool overview is a very nice feature and includes a cool graph.

Masternodes
StakeUnited offers a good masternode service. It breaks down masternodes into "seats" or chunks which is great for lowering the barrier to entry for masternode staking. I again am a fan of their masternodes overview chart.

My Experience
While I am sure it was a fluke my test deposit of RDD was really slow
Besides that navigating the website was a bit clunky and I couldn't always easily find what I was looking for. Eventually though I was able to navigate around and there are plenty of features and useful statistics.
I am a fan of their main dashboard breakdown and I think it would be helpful for a diverse staking coin portfolio.

Support
StakeUnited has a very nice support system. They have a nice knowledgebase to help you figure it out yourself and my experience with the ticket system was good.
Security
2fa is supported and no reports of theft
Communication
StakeUnited like SimplePOS does almost all of its communication via discord. Great for people that know and use discord, not so great for those who don't.
Withdrawals
Withdrawals are done once a day and they are free.
Staking Fee
3% which is competitive in the industry
Referrals
Set amount per user fees. Overall a good system
Closing Comments
A good service for staking and masternodes